January 26-29, 2017
|

Winter Park, Florida

Everything Belongs
Four Days of inspired
lectures, art, music & conversation
GladdeningLight continues to grow each year, thanks to the ever increasing number of pilgrims attending from twenty-six states, across Canada, Peru and even Bosnia in 2017. On the last weekend in January, nearly 700 in number absorbed Father Richard Rohr's teachings on all things sacred in a world where Everything Belongs. We were moved by the mystical paintings of surrealist Frantz Zéphirin, swaying to the rhythms of Asheville's Free Planet Radio. 
In the words of participant Martha Eskew, "I wish I could live in the psychic and spiritual space of GladdeningLight every day."
We all can, if we stay tethered. Until our next GladdeningLight event, don't be a stranger!
Photos of the Symposium
---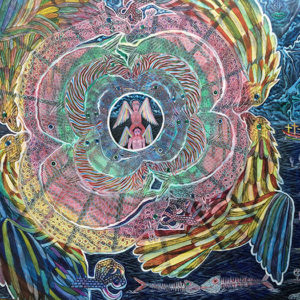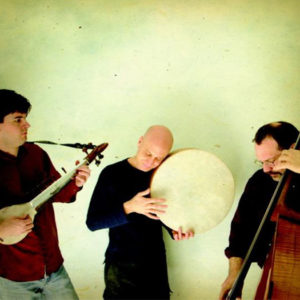 Father Richard Rohr, OFM
A Franciscan priest and founder of the Center for Action and Contemplation in Albuquerque, NM, Richard Rohr is a globally recognized ecumenical teacher bearing witness to the universal awakening within Christian mysticism and the Perennial Tradition. His teaching is grounded in the alternative orthodoxy of self-emptying, expressing itself in radical compassion particularly for the socially marginalized.
Father Richard, a beloved teacher and lecturer around the world, is the author of The Naked Now, Breathing Under Water, Falling Upward, Immortal Diamond and, new this winter, The Divine Dance: The Trinity and Your Transformation. He serves as academic dean of The Living School, designed to groom learned individuals for globally responsive spiritual leadership rooted in divine union.
---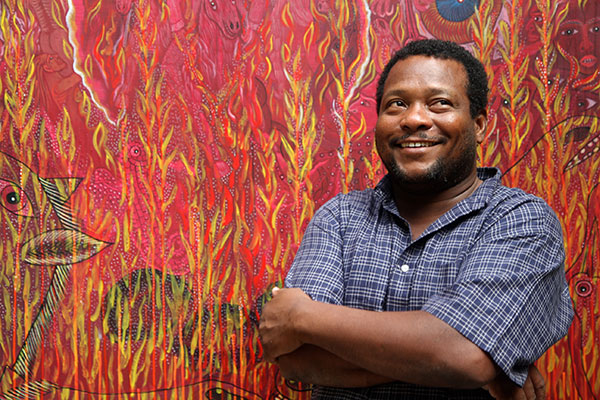 Frantz Zéphirin
Frantz Zéphirin, whose paintings have been exhibited in museums and galleries throughout the world, is one of the leading contemporary artists working in Haiti today. Though he has been described as a visionary, a surrealist and a visual satirist, Zéphirin prefers "historic animalist." His painting "Resurrection of the Dead" served as The New Yorker magazine cover following Haiti's catastrophic 2010 earthquake.
Frantz Zéphirin's visually stunning work is laden with Caribbean pattern and vivid color. But more importantly, it bears political and social commentary on government corruption, island history, pollution, and the overlapping tensions of Catholic and Voodou religion. Zéphirin will travel from Haiti to personally illuminate his solo exhibition "Contemporary Visions of a Haitian Mystic" for GladdeningLight at the Polasek Museum & Sculpture Gardens in Winter Park.
---
Free Planet Radio
Free Planet Radio represents a shared vision of three multi-instrumentalists bridging the world's infinite and seamless musical cultures toward the universal language of sound. Based in Asheville, NC, the band weaves harmonics of Western classical with Middle Eastern, Indian and North American musical vocabularies. Highlights of their Winter Park appearance include a free performance for college & community at Rollins' Tiedtke Concert Hall and musical atmospherics to frame each GladdeningLight event.
Ten-year veterans of performance together, Free Planet Radio germinated from three of America's finest music schools. Its members have performed collectively and individually at New York's Lincoln Center, the Edinburgh International Music Festival, the Moscow New Music Festival, Madrid's International Jazz Festival, Israel's Red Sea Jazz Festival and the Sydney Opera House. Free Planet Radio will undertake a twenty-city tour of mainland China in September of 2016.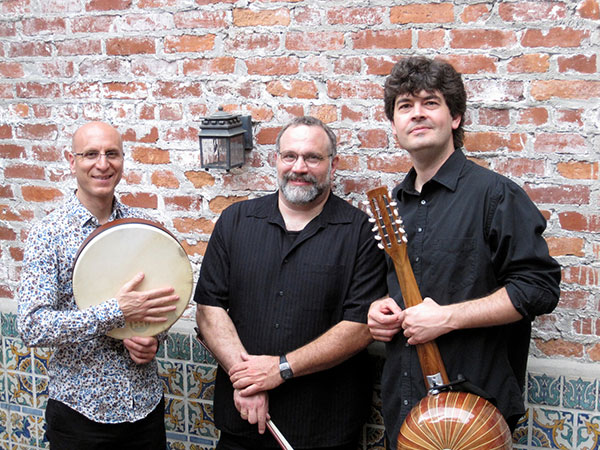 ---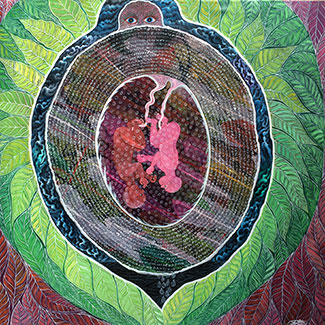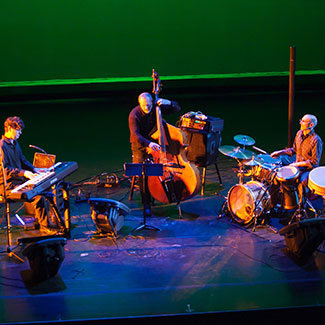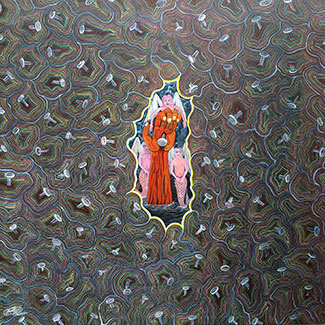 ---
Schedule of Events
Thursday, January 26, 2017    S O L D   O U T
6:00 – 8:00 pm
Artists Reception on the lakeview lawn at the Polasek Museum & Sculpture Gardens,
633 Osceola Avenue, Winter Park
Friday, January 27, 2017    S O L D   O U T
9:00 – 11:00 am
Social meet & greet for Symposium registrants, GladdeningLight Lounge
All Saints Episcopal Church Mary Martha Room, 338 E. Lyman Avenue, Winter Park
10:00 am – 5:00 pm
Exhibition tour of Frantz Zéphirin: Contemporary Visions of a Haitian Mystic Hosted by the artist
Polasek Museum
7:00 pm
Prelude by Free Planet Radio, All Saints Thomas Center
7:30 pm
Opening lecture, Richard Rohr
Saturday, January 28, 2017
9:00 am
Prelude by Free Planet Radio
9:30 am
Morning session, Richard Rohr, All Saints Thomas Center
2:00 pm
Afternoon session, Richard Rohr with Free Planet Radio
8:00 pm
Evening performance by Free Planet Radio
Tiedtke Concert Hall, Rollins College, Winter Park
Free and open to the public
Sunday, January 29, 2017
10:15 am
Concluding session, Richard Rohr with Free Planet Radio
All Saints Thomas Center
Free and open to the public
Travel & Accommodations
Winter Park, Florida is twenty-five minutes by taxi from Orlando International Airport. A car will not be necessary, as all Symposium events are within walking distance or are served by shuttle from host hotels.
The charm of Florida village life in Winter Park serves as our backdrop along with The Alfond Inn and its stunning contemporary art collection, the Park Plaza Hotel on historic Park Avenue (both within walking distance of all activities) and the Comfort Suites Downtown Orlando (accessible via free shuttle van scheduled to & from the Symposium).   H O S T   H O T E L      A C C O M M O D A T I O N S   S O L D   O U T
Embrace the spiritual aesthetic at GladdeningLight, further conversation on the art of the sacred.

A GladdeningLight Trip
We must've waited all our lives for this.